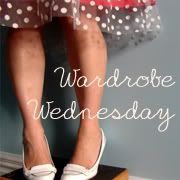 Hi everybody,
it is wardrobe wednesday and another day to try what I could wear today.
The only thing I know: it has to be in mud or brown!!
This how I started - but although I took this great fanny pack, it doesn´t feel that perfect - maybe because it isn´t brown or mud :-) lol - don´t know, but this is what I tried.
Love that little linen dress
I´m a great fan of long vests
I´m not sure, if I should keep this vest. It is nice, but really hard to combine.
Love this short vest too!
This is what I took! The wool coat is so comfortable and ok to be outside and I love that short gold/brown shirt. What do you think?
Happy Helloween folks!